Integrated Plan ​
🎉 The SORA Ecosystem Integrated Plan is live! This means that tracking development progress for the network is now better and more streamlined, as completion percentages for the different tracks and tasks are provided so that you have a better context of what is going on.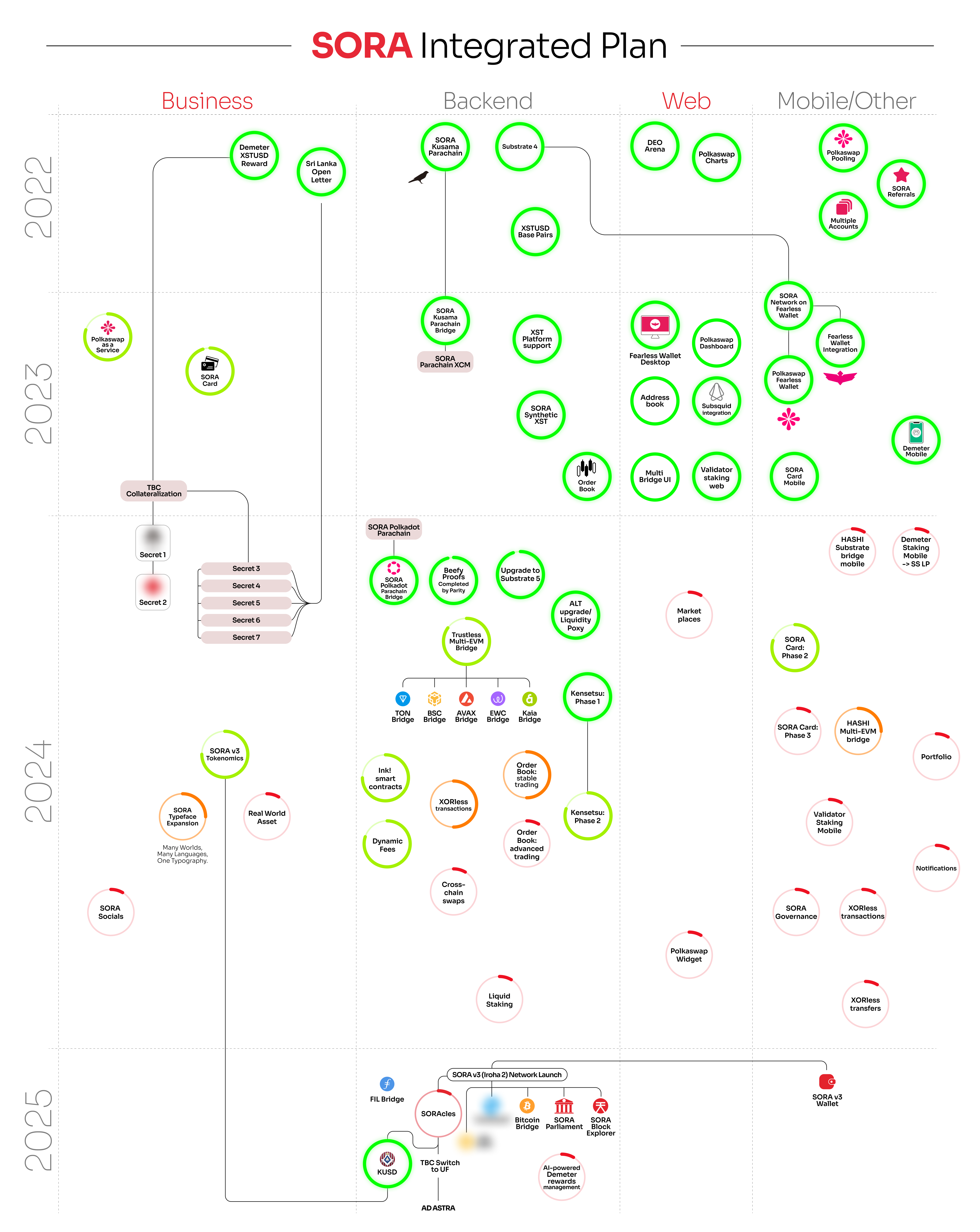 The SORA integrated plan is separated into: Business, Backend, Web, and Mobile/Other tracks.
Business ​
Business covers things related to collaborations, partnerships, and key features.
Backend ​
Backend covers technology related to the SORA network.
Web ​
Web covers technology related to the IPFS-hosted web interface on Polkaswap.io.
Mobile/Other ​
Mobile/other considers other interfaces, like the mobile apps.
Further Details ​
It's also important to remember that the integrated plan contains several secrets that will be unlocked when the time is right. Just like in civilization development, completing sections of the integrated plan unlocks others further down the pipeline. Some might even be secrets, so stay tuned to the SORA Ecosystem Updates and Polkaswap Updates to track the progress!
Although the different tracks are separated, they still remain interconnected in the "big picture," so for example, Substate 4 implementation benefits the SORA Kusama Parachain as well as the SORA Fearless Wallet integration, and it is mentioned in several milestones across the current integrated plan.
Learn More ​